About Karen McCleave
Karen McCleave served the public as an Assistant Crown Attorney for more than 30 years. She appeared in the Ontario and Superior Courts of Justice, primarily in York Region, Dufferin and Simcoe counties.
Born and first educated in Sault Ste Marie, Karen received her Bachelor's degree from the University of Western Ontario, where she studied in an Honours program. She received her LL.B. from the University of Windsor and was called to the Ontario Bar.
During her tenure as a Crown Attorney, Karen handled a varied caseload including domestic, sexual and child abuse, complex frauds and murders. She conducted dozens of jury trials, including several lengthy murder cases. She had carriage of many high-profile and sensitive matters, such as those involving victims with intellectual and physical challenges. She exercised sound judgment in balancing relevant factors to make informed and timely decisions.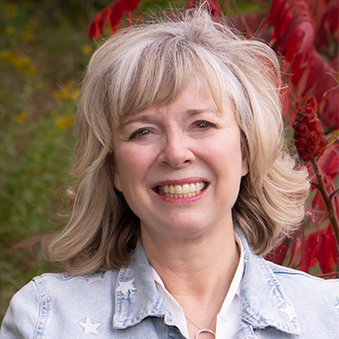 Other responsibilities ranged from running a satellite court to managing Superior Court cases. She served as the Crown representative on stakeholder committees with mandates such as child abuse protocols, trial delay reduction and community partnering. Karen was also the office's lead attorney on special projects such as implementation of new legislation.
Karen was tasked with setting up Ontario's first integrated Case Administration Unit, which handled all criminal files in York Region. The Unit worked with police agencies to combine offices for intake and screening of cases. She went on to train the unit's paralegals and authored a Training Manual that was distributed for province-wide education. During a year as Senior Prosecutor in the Region of York's Legal Department, Karen managed a newly created prosecution office, overseeing the prosecutorial framework. She appeared in Superior Court on certiorari/mandamus applications while responding to constitutional arguments and legislative challenges.
During her career, Karen received a number of special designations including as a wiretap agent for Ontario from 2009 to 2017 and as a provincial mentor for sexual violence prosecutions during 2016 and 2017.

She has been honoured with several awards, including the Doug Lucas Award for excellence in the pursuit of justice through science and two Ontario Excelsior Awards, both for Outstanding Achievement. 
Long active in civic and community affairs, Karen has volunteered her time to charitable agencies and as a member of various boards.
In November, 2020, Karen was appointed by the Attorney-General to the Justice of the Peace Appointments Advisory Committee (JPAAC) for Central East Region. She is the Law Society's licensee member on that Committee.
Community Service/Interests
Educator
Embracing a lifetime of learning on a variety of legal topics, Karen received specialized continuing education in areas such as domestic assault, child abuse, drinking and driving and homicide.
Combining her dedication to educating others and public speaking, she taught Crown colleagues, municipal, provincial and military police, provincial prosecutors, paralegals, and community organizations throughout Ontario. She spoke at numerous conferences.
Board Member
Karen's board involvement has included both professional and public organizations. She represented her Region on the Ontario Crown Attorneys Association (OCAA) board and was on the editorial board for the OCAA Newsletter.
She served for nine years on the board of directors of Blue Hills (now York Hills) Child and Family Centre, a youth mental health agency. During that time, Karen developed expertise in governance, by-laws and policies concerning not-for-profit agencies while becoming more knowledgeable about the resource challenges across the sector. 
An enthusiastic supporter of the arts, Karen was appointed in 2020 to the Board of Trustees for the McMichael Canadian Art Collection.
She chairs the Governance & Nominating Committee and is a member of the Arts Advisory Committee.
Charitable Work
As a member of Beta Sigma Phi for seventeen years, Karen raised funds to support local, Canadian and international charities while a member of Beta Sigma Phi for seventeen years. She has also volunteered at such programs as Feed the Hungry, the Salvation Army, the Courthouse Food Bank Drive, and the Simcoe County High School Mock Trial program.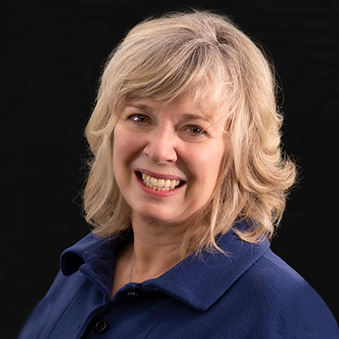 Interests
Karen is passionate about supporting live music and art, especially that of Canadian painters. While eclectic, her musical interests tilt to jazz, with some rock and classical on the side. She is also a lifelong fan of standardbred and thoroughbred horse racing. In her leisure time, Karen enjoys her Book Club, travelling and hiking.
Legal Career
Karen McCleave dedicated her career to serving the public in pursuing justice with integrity and fairness. She worked diligently in prosecuting cases on behalf of the community. Many victims conveyed their appreciation for the time she took to help them feel supported and to understand the process. Karen embraced legal developments and employed evolving evidentiary tools in her prosecutions.